A former Department of Education official said a proposed regulation restricting federal funding for public charter schools could force a number of schools to close their doors.
On March 11, the Biden administration's Department of Education announced a new regulatory proposal regarding the use of federal funds for public charter schools that places significant restrictions on the disbursement of funding to the schools while also mandating new demographic reporting requirements.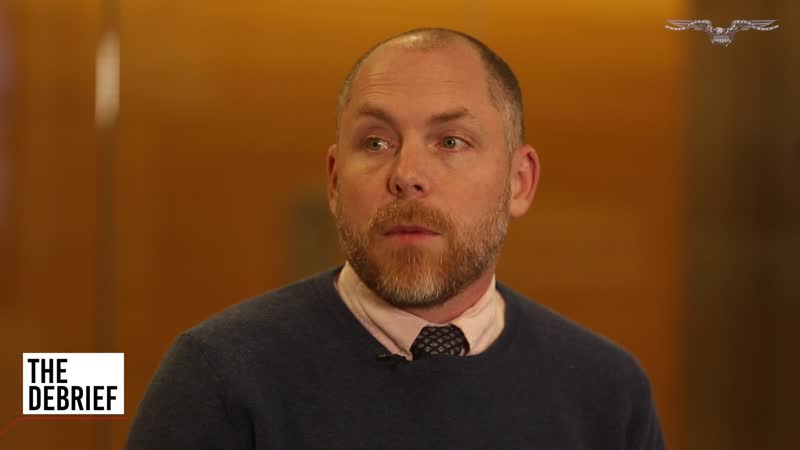 Robert Eitel, a former Department of Education official and the president and founder of the Defense of Freedom Institute, told the Washington Examiner in an interview that if the rule were adopted, then "it [would] have a chilling effect on new charter schools and make it difficult for existing ones to continue."
"There's been an ideological realignment within the Democratic Party that is reflected in this in these priorities," Eitel said. "This is confirmation that the Democratic Party has shifted hard to the left on education issues and that they're no longer supportive of the charter school."
MINNEAPOLIS TEACHERS END STRIKE. CLASSES TO RESUME TUESDAY AFTER 14 MISSED DAYS
The proposed regulations specifically target charter schools whose governing nonprofit organization contracts most day-to-day operations to a for-profit company. Such schools, while managed by for-profit education management organizations, are still considered to be nonprofit entities.
In compliance with the Administrative Procedures Act, the proposed regulation is in a period of public comment that is slated to last through April 13.
But the roughly 30-day period of public comment is about half the length of the period for most regulatory proposals.
"This is a very controversial regulatory initiative that requires more than 30 days for the public to comment," Eitel said. "It's unfair, it's inappropriate, and it has the aroma of a gotcha moment that is offensive to true, fair, and proper regulatory activity."
Despite the brevity of the announced comment period, the Department of Education is authorized to extend the period at any point and could still do so.
During the Trump administration, the department held a monthslong public comment period for a regulatory proposal pertaining to the enforcement of Title IX in cases of sexual assault on college campuses.
In a statement to the Washington Examiner, a Department of Education spokesperson said the regulatory proposal was aimed at aligning the federal charter school program with "the Biden-Harris administration's priorities and commitments to improving the quality and accountability of charter schools."
"Our proposed priorities for the program are in keeping with the goal of ensuring that students are well served and that the federal investment in this program remains sound," the spokesperson said.
The department did not respond to a question about why the public comment period was restricted to one month.
A total of 702 charter schools servicing nearly 450,000 students are operated by education management organizations, according to the National Alliance for Public Charter Schools. The figures represent just over 9% of charter schools in the United States.
The Education Department spokesperson said the new rules are aimed at "strengthening requirements to promote fiscal transparency and responsibility and ensure charter schools retain programmatic control, particularly related to relationships between charter schools and for-profit entities."
But the alliance claimed that labeling schools contracting with education management organizations as "for-profit" is inaccurate, and the relationships between the school and the for-profit organization are hardly different from the ones public schools are allowed to maintain with education management organizations.
"Both charter schools and traditional districts contract with EMOs," the alliance says on its website. "A charter school governing board that wants to partner with an EMO for a new school may apply to an authorizer for a charter. If the authorizer approves the application, the board enters into a contract with the for-profit company to manage or provide other services for the school. Many EMOs serve as vendors for specific management-related services, such as back-office support, hosting web platforms, or staffing assistance."
Under the newly proposed regulation, charter schools operated by education management organizations would be barred from receiving federal grant funding despite the fact that they are already barred from receiving federal charter school funding.
A spokesperson for the alliance told the Washington Post that it was "unclear why the department and the administration are trying to limit charter school opportunities."
Charter schools have long faced opposition from teachers unions, which claim the independent but publicly funded schools divert funds from public school districts. But the move to block charter schools operated by education management organizations from federal funding was in line with the Democratic Party platform.
"Charter schools were originally intended to be publicly funded schools with increased flexibility in program design and operations," the party's 2020 platform said. "Democrats believe that education is a public good and should not be saddled with a private profit motive, which is why we will ban for-profit private charter businesses from receiving federal funding."
While the provisions limiting federal funding to charter schools and the limited public comment have garnered hostility from supporters of charter schools, the proposed regulation also contains broad new requirements mandating charter schools submit a "community impact analysis" in order to obtain funding.
Such reports must show that there is "sufficient demand" for the charter school based on over-enrollment at local public schools, a requirement that could prove challenging as public school enrollment declines.
Furthermore, the schools must submit demographic data detailing the "racial and socioeconomic diversity of students and teachers in the charter school and the impact of the charter school on racial and socioeconomic diversity in the public school district."
The department said demographic reporting requirements are necessary to "ensure diverse student and staff populations and avoid contributing to racial or socioeconomic segregation and isolation."